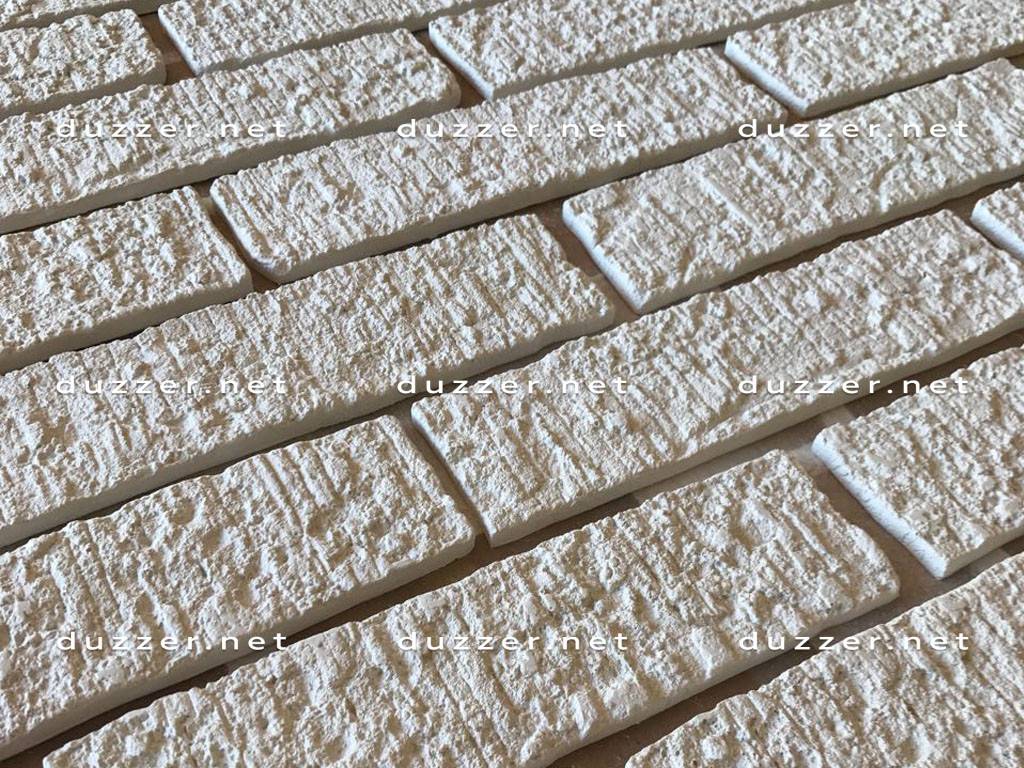 Characteristics
Form warranty:

6 months
Mold material:

PVP (polyvinylplast)
Collection:

Modern Brick
Texture:

brick
Stone material:

concrete, gypsum, resin, polymers
Type of stone:

facing tiles
Budget:

professional mold
Molds length cm:

58
Moldst width, cm:

50
Molds thickness, cm:

1,5
Molds weight, kg:

4
Stone size, cm:

23,5 х 6
Stone thickness, cm:

1,2
The number of stones in the mold, pcs:

16
Effective molds area, m²:

0,22
Characteristics
Brand:

Cona
Form warranty:

6 months
Mold material:

PVP (polyvinylplast)
Collection:

Modern Brick
Texture:

brick
Stone material:

concrete, gypsum, resin, polymers
Type of stone:

facing tiles
Budget:

professional mold
Molds length cm:

58
Moldst width, cm:

50
Molds thickness, cm:

1,5
Molds weight, kg:

4
Stone size, cm:

23,5 х 6
Stone thickness, cm:

1,2
The number of stones in the mold, pcs:

16
Effective molds area, m²:

0,22
In detail
Silicone molds are bought to produce decorative bricks (brick tiles) from gypsum. Decorative brick is an artificial tile made of gypsum (used for interiors) or cement slurry (facade), which is visually almost indistinguishable from real brick. Such artificial brick can be bought ready-made. Or you can do it yourself and save up to 75% of the cost. Brick tiles are cast into special shapes.
By purchasing a silicone (polyurethane) brick mold, you can make artificial bricks at home. Decorative plaster brick is a lightweight and convenient material for imitating brickwork. After all, this is, in fact, gypsum tiles with the texture of a real brick. Gypsum bricks can be painted to match natural stone bricks. In the meantime, there is no need to know about it. "
Our brick molds are of interest to people who want to do everything with their own hands and save on materials. But the main buyers are manufacturers of decorative bricks, because they need durable, unpretentious and convenient forms.
Properties of our forms
This brick mold allows you to cast decorative bricks from cement, plaster, resin, resin and other materials.
No release lubricant required! Cured tiles can be easily removed from the silicone mold and do not stick to the walls.
The brick mold is made of polyurethane, it is soft and elastic like rubber.
Silicone molds for decorative bricks are reliable. They do not lose geometry and hold pigments on the surface. Paint the brick any way you want!
Shore hardness — 45 A.
The silicone mold is guaranteed for 2 years.
This decorative brick making mold is made of one-component polyurethane. This material differs from the classic two-component polyurethane. The main disadvantage of two-component polyurethane is that one component is washed out over time and the shape loses its geometry, and soon breaks.
We make molds from hot polyurethane. Turn the mold over and you will see small bubbles on the back. They are only available if the mold is hot-cast. These bubbles do not in any way affect the quality of the shape and the finished stone.
Why we use Polyvinylplast®
We manufacture our brick molds from a material developed in our laboratory and patented. We named this material Polyvinylplast®. Polyvinyl plastic molds are durable and elastic. Outwardly, they resemble polyurethane and silicone molds. But there are significant differences in the consumer qualities of our forms: they are stronger, more flexible and are not afraid of an aggressive alkaline environment.
Molds made of polyvinyl plastic allow you to cast tiles for brick from cement and plaster. They do not break and serve for a long time. Polyvinylplast® better conveys the microtexture of the brick surface than molds made of polyurethane and silicone.
Life time
Our brick molds are suitable for large-scale production and household use at home. In production, in 24/7 mode, the form serves for at least 5 years without deformation, breaks, does not lose geometry and does not wear out. At home, the form is not limited in service life.